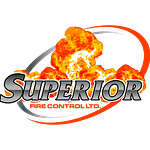 Overview
Founded Date June 6, 2007

Sectors Driving Division , Emergency/EMS Division , Firefighting Division , H2S/Air Division , Head Office Division , Medical Division

Posted Jobs 6

Viewed 1007
Company Description
Superior Fire Control Ltd. recognizes our industry faces many challenges. Our management and staff work diligently to overcome these challenges with integrity and professionalism. At Superior, we strive to provide our customers with innovative solutions in a cost-effective manner.
Superior's hand-selected personnel and custom-designed state-of-the-art equipment along with our goal of complete customer satisfaction set us apart from our competitors.
As our industry changes, Superior will be at the forefront with these changes ensuring our commitment to Health, Safety & Environment are met for our employees and our customers both present and future.
Our name says it all! Superior.
Company Reviews
APPLICATION FOR FIRE FIGHTER POSITION
Active Jobs From Superior Fire Control Ltd.