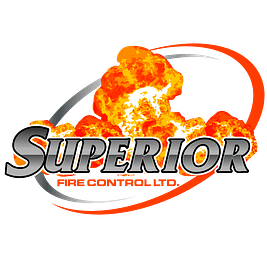 Job Detail
Valid Driver's License Yes

Travel Required Yes

Location of Work Field

Oilfield Tickets CSO/H2S Alive

Fire Certifications Not Required

Medical Certifications Not Required

Salary Negotiable

Experience 3+ Years

Fit Test Required Not Required

Confined Space Not Required

First Aid Standard /w CPR

Gas Detection Not Required
Job Description
Superior Fire Control Ltd. Has an opening for a Medical Coordinator at its head office in Grande Prairie, Alberta.
Our company is actively expanding its operations both domestically and internationally offering a great opportunity for personal growth and advancement within the company.
The ideal candidate should possess good qualities in people management as we as effectively communicate with both the customer and employees.
Position Requirements:
Must physically live in Grande Prairie, Ab.
Must hold PCP designation and hold an up-to-date ACP certification in good standing.
Must possess a valid and clean class 5 driver's license
Must pass a company drug test.
Hold valid industry certificates; H2S, First Aid, WHIMIS, etc.
Good computer skills are an asset.
Good written and communication skills are essential.
Good organizational and multitasking skills.
Knowledge of Grande Prairie, Alberta, and Northern BC regions.
Previous experience as a Medical Coordinator is a benefit.
Ability to work independently in a fast-paced environment.
Position Duties:
Receiving calls from Medical Employees.
Keeping up to date with our Medical Director.
Hiring great PCP / EMR / OFA 3 Field staff.
Make sure we have appropriate people and equipment on jobs.
Tracking of Medical Equipment and Consumable Inventory.
Regular Field Audits.
Maintaining Daily Activity Reports for distribution to senior management and dispatch.
Maintaining good and effective communications with field staff.
We Offer:
Fulltime position.
Competitive wage based on experience.
Employee benefits package after mandatory 3-month probation period.
Please send your resume to: shane@superiorfirecontrol.com or by fax to: 780-882-7616
Required skills