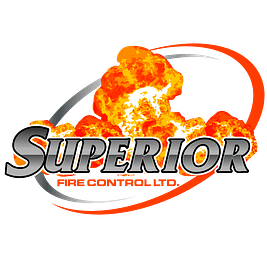 Job Detail
Valid Driver's License Yes

Travel Required No

Location of Work Office

Oilfield Tickets Not Required

Fire Certifications Not Required

Medical Certifications Not Required

Salary Negotiable

Experience 1 - 2 Years

Fit Test Required Not Required

Confined Space Not Required

First Aid Not Required

Gas Detection Not Required
Job Description
Are you looking for a career as a Recruiter? Perhaps something that may lead to a role in Human Resources? Superior Fire Control Ltd. is looking for a talented, personable recruitment specialist who is amicable to the role evolving into a Human Resources position.
Duties and Responsibilities:
Provide an exciting and positive candidate experience through the recruitment cycle for all applicants.
Prepare and advertise job postings on job boards, websites, social media, etc.
Manage and maintain the Superior Fire Control Job Portal.
Source, review, track, save and short-list candidate applications in a timely and efficient manner.
Work closely with hiring managers to determine the ideal candidate(s) and establish realistic timelines for the recruitment and hiring process.
Pre-screen applicants to verify the eligibility of qualified candidates and provide additional information.
Work with hiring managers to coordinate and schedule candidate interviews, provide ongoing status updates to the leadership team as required, and run reports related to recruitment metrics for the business.
Developing interview guides and assisting hiring managers with interview preparation.
Working with hiring managers to prepare and handling offer letters and negotiations.
Maintain strong customer focus by acting as a point of contact for new hires.
Conduct market research as required.
Why Superior Fire Control?
Paid Training
Full Health Benefits after 90 days
Fuel Discount Card (UFA)
Full-time schedule
Competitive Wages
Paid Orientation & Training
Professional Development Opportunities
Qualifications:
Experience working with volume recruitment requests in multiple divisions.
Confidence in working in a fast-paced environment with firm deadlines.
Ability to multi-task and coordinate both new hires and existing team members.
Ability to communicate effectively with various levels of management within the organization.
Advanced Microsoft Office skills and analytical skills
Strong interpersonal skills with the ability to work closely in a team environment as well as individually.
Innovative thinker who is process improvement driven.
Strong organization, prioritization, and time management skills.
If you are a team player, and ready for steady work in a positive and friendly environment, we would like to hear from you. Please apply online on the career portal (jobs.superiorfirecontol.com) or e-mail your resume to jobs@superiorfirecontrol.com
NO PHONE CALLS PLEASE
Job Types: Full-time, Part-time
Salary: TDB
Benefits:
Company events
Dental care
Disability insurance
Employee assistance program
Extended health care
Life insurance
On-site parking
Tuition reimbursement
Vision care
Job Type: Full-time
Benefits:
Casual dress
Dental care
Disability insurance
Extended health care
Life insurance
On-site parking
Vision care
Schedule:
Ability to commute/relocate:
Grande Prairie, AB: reliably commute or plan to relocate before starting work (required)
Required skills